Lock-Downs and Violence persist at USP Beaumont!!
 by Keith 'Malik' Washington
 End Prison Slavery in Texas Movement

 On Friday October 4th, 2019 at approximately 9:45a.m. there was a bloody fight between two Asian Prisoners at USP Beaumont.  The fight took place on 1 Building Unit AB which was the location of a bloody and vicious Race Fight which sent 5 prisoners to the hospital on August 15th, 2019.  That incident resulted in a Month Long Lockdown!!  The Fight on Friday caused the Warden of the FCC Complex to place the USP on a weekend Lockdown!!  That meant–No showers, No Visits!!  No Programming, and Peanut Butter and Jelly and Cheese Sandwiches!!  This has become a regular occurrence here at USP Beaumont.

The Management Model being employed here is not sustainable.   Not only are we on a perpetual state of LOCK DOWN Status now the Administration has initiated a $25.00 spending limit on Commissary in response to a fight between two prisoners from the same 'Car'.  A 'Car' is kind of like a 'Clique' or Geographical Location.  For Instance you have men from Texas here thus a Texas 'Car'.  The two prisoners who fought on Friday (Oct 4th) were Asian thus the Asian 'Car'.  But that does not justify this Group Punishment being implemented by the Administration.  Everybody Suffers!!!

 Prior to my arrival here there had been Two Suicides at USP Beaumont.  These Suicides prompted the Removal of the previous Warden here at USP Beaumont.  The Warden was replaced by our Current Warden Mr. Larry Shults.  What is remarkable is that one of the prisoners who committed Suicide was a Asian Man who had written a detailed letter to the Federal Bureau of Prisons—Regional Office in Grand Prairie, Texas.  This letter explained that the conditions at USP Beaumont were having a detrimental effect on his Mental Health.   NO ONE LISTENED!!!   Conditions such as:

A.) Numerous Lockdowns (Excessively Long!)
B.) Lack of Employment opportunities
C.) Lack of Programming
D.) Substandard Food (Cheese and PB& J Sandwiches daily!!)
E.) Apathy among Staff
F.) Showers every 3 days(maybe!!!)

    Today is October 7th, 2019 and I am here to tell all of you—Absolutely nothing has Changed!!!  Apparently replacing the Warden was a knee jerk reaction but things have only gotten worse—not better.   The administration does not care to listen to our grievances.   I LOVE LIFE!!  I have so much to look forward to but I can tell you that there are no realistic opportunities for success here at USP Beaumont and even someone like me who has every chance for success once I am released can easily be brought down by the depressing and stressful environment cultivated and maintained here at USP Beaumont!!!

As I said before, the reasoning for the Lockdown on Friday–October 4th, 2019 was because Two Asian prisoners got into a fight on their Housing Unit (AB  Bldg #1).  What is happening here at USP Beaumont is a Psy-Op program where Prison Administrators are attempting to get a CONDITIONED RESPONSE FROM PRISONERS!!!
    The Adminstration knows there are going to be Fights that is common at a USP but they want to 'TRAIN' US TO FIGHT ON THE YARD.  On the Yard the Prison Guards can utilize their Shock Grenades, Rubber Bullets, Shots Fired Recordings and all the Digital Surveillance Cameras!!!  The Adminstration wants a VIDEO SHOW THAT THEY CAN PRESENT TO THE PUBLIC AND LEGISLATORS INORDER TO JUSTIFY THE FUNDING FOR THESE SLAVE KAMPS AND GULAGS.

   The B.O.P. continues to lie to the Public at Large claiming that REHABILITATION IS PROVIDED BUT THE REALITY IS OUR LIVES ARE BEING RUINED AND DESTROYED.   Our Communities continue to suffer!!!  We are being Warehoused and treated inhumanely!!!  THIS IS MY REALITY.   THIS IS OUR REALITY.   Something must change!!!
Dare to Struggle, Dare to Win, All Power to the People!!!

Comrade Malik is a reporter and an abolitionist. Write him at:

Keith H. Washington #34481037
USP Beaumont
U.S. Penitentiary
P.O. Box 26030
BEAUMONT, TX  77720
U.S.A.
Change Maker, AMANI SAWARI taking Amend the 13th Petition to the UNITED NATIONS! (WE MUST SUPPORT OUR SISTER!!!)
by Keith 'Malik' Washington
Chief Spokespersyn  End Prison Slavery in Texas Movement
"We cannot afford to waver in our political participation, because we have the most to lose." -Symone D. Sanders (Political Strategist & CNN Commentator)
Peace & Blessings Sisters and Brothers!
As "Independence Day" approaches, we the New Afrikan & Latinx people in Amerika must do a thorough inventory of our status and treatment within the confines of the United States of Amerika.
While many Free-World folks eat Bar—BQ and sip on something cold, a broad swath of the New Afrikan and Latinx population will be locked inside cages throughout Amerika!
This is a harsh and bitter reality that illuminates the fact that Freedom, Justice, and Equality still have not been achieved for many who have become victimized by Amerika's 'Manifest Destiny'.
Many of us claim to be leaders in the New Abolition Movement.  This is a Movement which seeks to End Prison Slavery and Amend the 13th Amendment of the U.S. Constitution in order to strike the EXCEPTION CLAUSE.
If you claim to be a LEADER, INFLUENCER, or CHANGE MAKER then you must take on the work. TODAY I am here to proclaim that 2019 Rodenberry Fellow–Amani Sawari has risen to the challenge!  For years I have toiled incessantly in regard to addressing and shedding light on specific injustices and abuse I've witnessed and been subjected to here in the SLAVE STATE OF TEXAS.
While I've been doing my "Thang", Sister Amani has been doing hers, and in a magnificent manner I must add! Do you want to know why 2020 Presidential Candidates in Amerika have been talking about granting prisoners the Right-2-Vote?? It is because Amani Sawari and her Roddenberry Fellowship Recipients have spear-headed a National Campaign to Re-Enfranchise thousands of prisoners housed in Amerikan jails and prisons.
RE—ENFRANCHISEMENT is a crucial part of this protracted Abolition Movement. Re-empowering the disenfranchised with their Right2Vote provides us with a 'Voice' and an opportunity to take part in a Democracy which has failed us for decades!
In the 21st Century, Malcolm X's teaching in the 'Ballot or the Bullet' seems prophetic, especially right now. We can't continue to ignore the multitudes of humyn beings trapped inside these cages who have been systematically disenfranchised. This problem most assuredly will come back to haunt us, one way or the other.
One of our Main Points of focus in this Abolition Movement is to actively and assertively seek to Strike the EXCEPTION CLAUSE which is contained within the body of the 13th Amendment and which has promoted, condoned, and sanctioned "Legalized Slavery" for over a Century and a half.
Pennsylvania prisoner and Freedom Fighter Richard A. Smith has crafted a letter directed to members of the UNITED NATIONS. This letter requests that the UNITED NATIONS call for the "Slavery Clause" of the 13th Amendment to be amended in order to finally ABOLISH SLAVERY and INVOLUNTARY SERVITUDE in Amerika once and for all!!!
We the LEADERS, INFLUENCERS, AND CHANGE MAKERS of this Abolition Movement are requesting that our Sisters and Brothers in the Rap Music Industry as well as conscious Professional Athletes and Entertainers in Amerika with Free—Wor1d Citizens who are STAYING WOKE, sign on to this letter that we intend to deliver to the UNITED NATIONS SECRETARY Antonio Guterres.
The General Assembly Session opens in September 2019 so please do not procrastinate, ACT TODAY!
In order to check out the letter that we intend to send and to sign on your support and endorsement, please visit the link:
http://sawarimi.org/appeal-to-the-united-nations
If you would like to learn more, please by all means necessary contact our Sister in Struggle Amani Sawari via e-mail: [email protected] or hit her up on twitter at: @sawarimi.
In closing, I send out a Call for Action and Support to Jay-Z and Meek Mill of REFORM ALLIANCE. I call upon the BIG HOMEY, H-Town's Finest, Rap Mogul J. Prince as well as the entire #MobTies Movement. I am sending out a Special Request for Support to J. Cole, Colin Kaepernick, Cardi-B; Solange Knowles and BEYONCE!! WE NEED Y'ALL SUPPORT! Do your research, this Movement and this Struggle is REAL! I leave as I came in the spirit of PEACE! HELP US TO END PRISON SLAVERY IN AMERIKA!!!
Dare to Struggle, Dare to Win, All Power to the People!
Short Bio:
Keith 'Malik' Washington is a co-founder and chief spokespersyn for the End Prison Slavery in Texas Movement, he is a proud member of the Incarcerated Workers Organizing Committee and the deputy chairman of the New African Black Panther Party (Prison Chapter).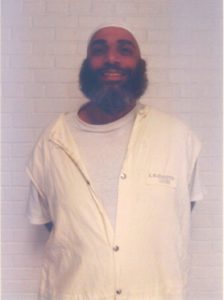 Malik has been instrumental in calling for the abolition of legalized slavery in Amerika and is very active in the Fight Toxic Prisons Campaign. You can View his work at oomrademalik.com or you can also read his articles at: http://sfbayview.com/?s=keith+malik+washington which he regularly writes for the San Francisco Bay View National Black Newspaper. Send him an e-mail at: [email protected] or write him directly at:
Keith H. Washington
TDC# 1487958
McConnell Unit
3001 S. Emily Dr.
Beeville, Texas 78102
AMANI SAWARI
After graduating from the University of Washington with a double major in media & communications and law, economics & public policy, Amani navigated into the world of  journalism and research writing. Her time at UW allowed Amani to develop her writing skills, and her passion for social equity and human rights led her to pursue photography and journalism. In college she assisted new students from around the world with their transition into the university. She also mentored and arranged programs for students living in on-campus housing. These experiences allowed Amani to develop an appreciation for working with people from diverse backgrounds and experiences.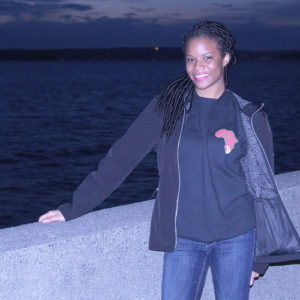 Today, she is a newsletter writer and editor for two publications. She writes an internal newsletter for a real-estate agency in Seattle, and the other is a community  publication called "No Shackles" for a prison advocacy organization. In addition to newsletter writing, she also manages her own website, sawarimi.org, where she publishes articles and essays to inspire the black community, particularly in the United States.
A fun fact about Amani: She started her own business when she was 18 years old. To this day she manages a hair studio in the Seattle area. As a result of this work, she's been able to connect with hundreds of women from around the country, sharing her expertise and love for natural hair.
See more at: https://wearenotnumbers.org/home/Mentor/Amani_Sawari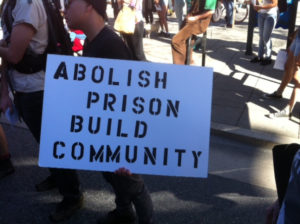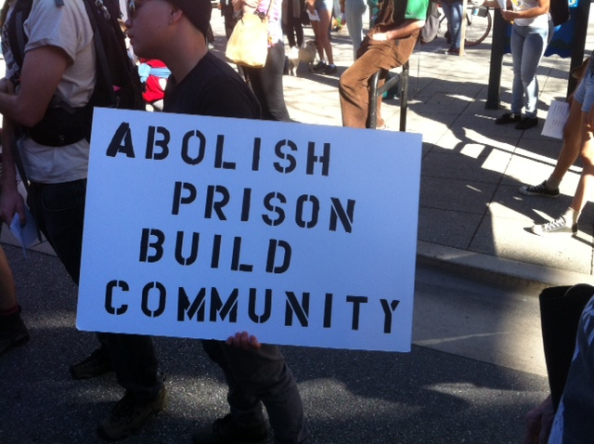 Writing Through the Walls!
REPORTING FOR THE W.L. NOLEN MENTORSHIP PROGRAM
By CHAIRMAN KIJANA TASHIRI ASKARI
MURDER IS THE CASE:
THE CALIFORNIA MEDICAL FACILITY ADMINISTRATIVE STAFF HAS BLOOD ON THEIR HANDS!
By definition of the law, prisoners have a clearly established constitutional right to medical care, and this is per Estelle v. Gamble, 429 U.S. 97 (1976).
But apparently, this law is not applicable to New Afrikan Black People, based upon an 1857 United $tates Supreme Court decision, where the justices ruled:
"The Negro lies so far below Whites on the scale of created beings that they have no rights that Whites are bound to respect."
–1857 U. $. Supreme Court Decision in Dred Scott Case
Article II of the United Nations "Geneva Conventions on Genocide" defines the crimes of genocide as meaning any of the following acts:
"committed with intent to destroy, in whole or in part, a national, ethnical, racial or religious group, as such:
Killing members of the group;
Causing serious bodily or mental harm to members of the group;
Deliberately inflicting on the group conditions of life calculated to bring about its physical destruction in whole or in part;
Imposing measures intended to prevent births within the group;
Forcibly transferring children of the group to another group."
There is no other way to describe what's going on at the California Medical Facility (C.M.F.) (aka "Vacaville"), in Vacaville, California, than what the concrete facts inform us of. And the facts are:  "The prisoner class is being subjugated under a sophisticated form of genocide! (i.e., "Our standard of care is being met").
Hospitals, by design, are infrastructures that have been constructed to treat, care for, protect life, prevent significant illness/disability, or alleviate severe pain. [1.]
However, since my arrival to the California Medical Facility (C.M.F.) on September 5, 2017, I have witnessed everything but the protection of life, as it relates to the prisoner class. In addition to those prisoners sent to "X Corridor," (i.e., "Hospice") from every slave kamp in C.D.C.R., to suffer in extreme pain & misery via over-medicating medical prescriptions, while they await their inevitable demise…prisoners are also being maliciously &  intentionally deprived of adequate health care via the crucible of "misdiagnosing" prisoners and outright refusing prisoners medical treatment.
I will simply point to two cases, to substantiate my point:
1.) On November 5, 2017, a New Afrikan brutha named Theaudra C. Williams (CDCR #C-47938, (V-Wing, Cel1 #101) also known as "Big Gangsta" from the Los Angeles area, went into a Diabetic Coma for 48 hours and died! Somehow, this New Afrikan brutha survived this ordeal, by being brought back to life by San Joaquin General Hospital Medical Staff. Brutha "Gangsta" attributes his survival to correctional officer S. Wang who found him lying slumped over in his cell, during the 1st Watch (1W) Count, wherein he called out to brutha Theaudra C. Williams numerous times, to which brutha Theaudra was non-responsive. Officer S. Wang then activated his Emergency Alarm, wherein an Emergency Team responded to perform CPR, but to no avail, efforts by CMF's Medical Staff to resuscitate were unsuccessful.
At no point, prior to this contradiction, did Theaudra C. William's Medical Physician Dr. Petras, perform any tests on this brutha, or recommend that he be examined by a specialist, with regards to  numerous complaints of chest pain, frequent urination, light headedness and so forth.
2.) On 10/22/2018, a second New Afrikan brutha named "Rasheed" (s/n Raymond Jackson) CDCR # C-21148, (V-Wing, Cell #243) from the Los Angeles area, was murdered by (C.M.F.) Administrative staff and their malicious and deliberate indifference to his serious medical needs.
Brutha "Rasheed" had been a kidney transplant survivor for over 25 years, thanks to the compassion of his brutha. "Rasheed" had been incarcerated since 1981, and never had a history of heart problems. But on 10/19/2018, brutha "Rasheed" had begun complaining of chest pains & shortness of breath, and went "Man-Down" twice on 10/20/2018, and again, on 10/21/2018. Each time he went "Man-Down, " and requested medical treatment, our designated Housing Unit Medical Nurse [2], blatantly ridiculed "Rasheed" openly laughing at him for all to see.
Sunday morning 10/21/2018, "Rasheed" was given an "EKG," and was told:
"Since there was no pain in his le[t arm and/or the left side of his neck, there was nothing wrong with his heart."
On 10/22/2018, at 2 A.M. in the morning, brutha "Rasheed" was found dead in his cell slumped over his typewriter, working on a legal petition for the courts.
Bruthas "Gangsta" and "Rasheed" are well known "jailhouse Lawyers," who were a constant 'thorn' in the backside of C.D.C.R.! And there is no doubt, that this dynamic was a major factor that contributed towards C.M.F.'s Administrative murdering these bruthas!!! As brutha "Rasheed" was in the process of negotiating a $l-Million-Dollar settlement with C.D.C.R., at the time of his death!
If anybody knows these New Afrikan brutha's families, please inform them of the truth, in particular, how C.M.F. Administrative has murdered their loved ones!
In addition, the W.L. Nolen Mentorship Program (W.L.N.M.P.) is asking the people, to voice their outrage to C.D.C.R. headquarters [3.] in Sacramento, California, and demand justice for these bruthas! How many more prisoners must die, before C.M.F. Administration is held accountable?!?!
ALL POWER TO THE PEOPLE
WHO DO NOT FEAR FREEDOM!!
*For more information, Contact me at:
ATTN: W.L. Nolen Mentorship Program,
C/O Chairman KTA,
P.O. Box 7907,
Austin, Texas 78713
http://wwwkijanatashiriaskari.wordpress.com
E-mail: [email protected]
* REFERENCE NOTES:
[l.] The California Code of Regulations, Title 15, Section 3350,  (1.); provides the definition for the standard of care entitled to prisoners.
[2 ] We have put out an all-points bulletin (APB) to locate and discover the name of this nurse. As she was immediately relocated and/or reassigned from V-Wing, Unit 4, after she murdered "Rasheed." She has a heavy African accent, dark complexion, & is about 5'9" in height.
[3.] All letters are to be mailed to:
Attn: C.D.C.R. Secretary,
C/o Scott Kernan,
Sacramento, CA. 95814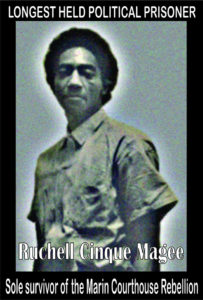 Attn: Carole, Socialist Viewpoint, and Mary, SF Bay View
From: Ruchell Cinque Magee
Date: January 1, 2019
Wishing New year's progress to all the community people pushing for change!
In regards to application for the Governor's pardon, it is my wish that you kindly mail the original form enclosed to California's newly-elected Governor G. Newsom by certified mail (and please return a copy to me).
Recently, I petitioned the Justices of the US Supreme Court in DC, requesting that they act as the "13th juror" by acknowledging the 12 jurors' documented acquittal of me; thereby they would run those corrupted and lying judges such as William H. Orrick, D. Lowell Jensen and other criminals alike out of the picture. (They are playing with people's lives; it has become a game to them.)
If the new governor is who he claims to be, for prison reform, he could use cases such as mine to send a clear message to the corrupted Parole Board: its days of making its own laws, in frame-ups, will not be tolerated.
My case is evidence: I've been in prison over half a century because the Board does not release victims of racist frame-ups, hate crimes, unless they have been driven crazy or peoples opposed to racism publicly campaign against the scum's cover-up.
The jurors in my case ruled me 'not guilty,' and documents by jurors B. J. Suares and David F. Smith tell some of what the jurors found illegal in how my case was handled, and required that high authority correct such illegalities, that go all the way back to the 1963 frame-up leading to my original imprisonment, and continuing through the way the judge railroaded me in the 1970 Marin courthouse case despite the jury's ruling for my factual innocence of the charges.
Since the out-going Gov. Brown did not act, the new governor's task regarding my acquittal in the latter case is simple: "Review the record!"
The jurors in my case, little though many community members may know, gave videotaped testimony regarding their vote to acquit me. Yet for years, the corrupted judges have failed or refused to address the acquittal issue all of these since a judge deemed me convicted and sentenced me; instead the appellate judges keep mouthing off about Magee, Magee, Magee again, filing too many legal documents.
Either the US Supreme Court of the new Governor of California are in a position to recognize the judges' abuse of power, and to put an end of the injustice of my continued incarceration. I will never accept slavery! No matter how many criminals in high places seek to justify it.
I remain,
Ruchell Cinque, Moving Forward!
Comrade Malik on Trump's Lies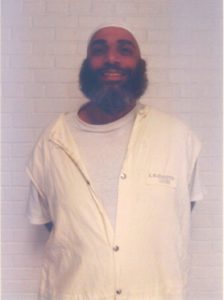 DONALD TRUMP'S ALTERNATIVE FACTS ARE ACTUALLY LIES!!!
by Keith Malik Washington
Donald Trump has fabricated a web of lies for the Amerikan people in order to justify this FAKE NATIONAL EMERGENCY ON THE SOUTHERN BORDER. Without FACTS to back up my allegations, I am just doing the same thing that the LIAR IN-CHIEF is doing, so I will present some evidence to back
up my allegations.
Approximately a month ago Trump gave his State of the Union address, around the same time Texas Governor Gregg Abbott gave his State of the State address for the citizens of Texas. I listened to them both and I suggest you google them and do the same.
Texas Governor Gregg Abbott spent his time focusing on Public Education. I mean this was one of his main topics. Abbott promised to work on improving Public Education for all children in Texas and
he put an emphasis on providing a safe and secure environment for all children attending classes in Texas Public Schools. Abbott most certainly was not agitated nor did I sense any alarm in his voice. Wouldn't you think that if there was this dire National Emergency on the Southern border that the Texas Governor would be on National TV talking about it?? Why hasn't anyone talked about this??
Did you know that George P. Bush and Mayor of Houston Sylvester Turner have been pleading that they need to receive the relief money promised to victims of HURRICANE HARVEY!!?? Why isn't anyone in the media talking about the bi-partisan co-operation by Bush and Turner to help the victims of a real NATIONAL EMERGENCY??
Do you know that McAllen, Texas is one of those 'Dangerous' cities on the border of Texas that Trump has been attempting to use to brainwash us into embracing his narrative. Do you know how many murders they had in McAllen, Texas in 2018?? ZERO! $8 BILLION DOLLARS FOR A BORDER WALL??? WAKE UP AMERIKA!
The Opioid Crisis in Amerika is a National Emergency!
Gun Violence in Amerika is a National Emergency!
But I'm sorry, folks, I live down here in South Texas and although I am trapped inside one of Texas's many Prisons I can say with confidence that there is not a National Emergency down here! TRUMP IS A LIAR!!
Trump, Sara Sanders, and Mitch McConnell continue to spout these Alternative Facts which are sounding more and more like LIESI!
What Trump is engaged in is an elaborate misinformation and disinformation campaign. PSY-OPS and PERCEPTION MANAGEMENT IS THE ORDER OF THE DAY!!