Letter of Comment on "Empty the Prisons"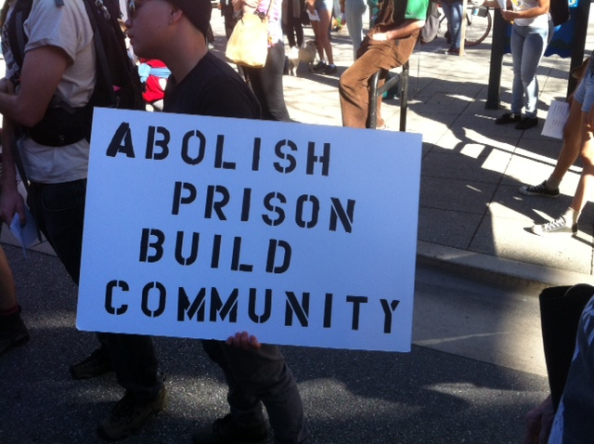 Letter of Comment: On "Now Is the Time to Empty the Prisons"
I was hopeful when I saw the title of Eve Ottenberg's editorial ("Now Is the Time to Empty the Prisons"), but after reading it, I was very troubled, and I wish you hadn't run it—at least without allowing a rejoinder.
Throughout the piece she limits compassion or release to "non-violent" cases, and that is both insulting and harmful. She even refers to "offenders" and categorizes people – not cases – as "non-violent," meaning that all of us who were convicted of violent acts would be, forever, "violent" people.
It's a kind of extreme example of the Audre Lorde quote about using the master's tools to try to take down the master's house – using that language, and excluding people convicted of violent actions (which, by the way, not only excludes all the Black and anti-imperialist political prisoners, but also the leaders and members of Release Aging People in Prison/RAPP and more than 67% of incarcerated people in New York's prisons, as well as something like 64% of all incarcerated people in the US), means that any releases the state is forced to enact will not do a whit to bring us closer to abolishing prisons and policing.
It's a false dichotomy, accepts the state's definitions and their easy criminalization of whole communities, and works counter to any real efforts to transform the system.
This is something we in RAPP struggle against all the time with elected officials, media, and others, and it is distressing to see it so front-and-center in a radical publication.
________
Laura Whitehorn
Release Aging People in Prison/RAPP
RAPPCampaign.com
646-469-7329
Editor's response:  We had some misgivings about the Ottenberg piece, and did run something of a counterpoint in Malik's piece on releasing elderly prisoners, especially political prisoners, but thought including a more "liberal" view point might increase the traction of the call for decarceration. The criticism is well-taken however, that the piece is actually contradictory to rather than trending toward or reinforcing the abolitionist perspective of Turning The Tide and ARA-LA. Thanks for the feedback and the correction.