TTT Vol. 3, #2 Jan-Feb. 1990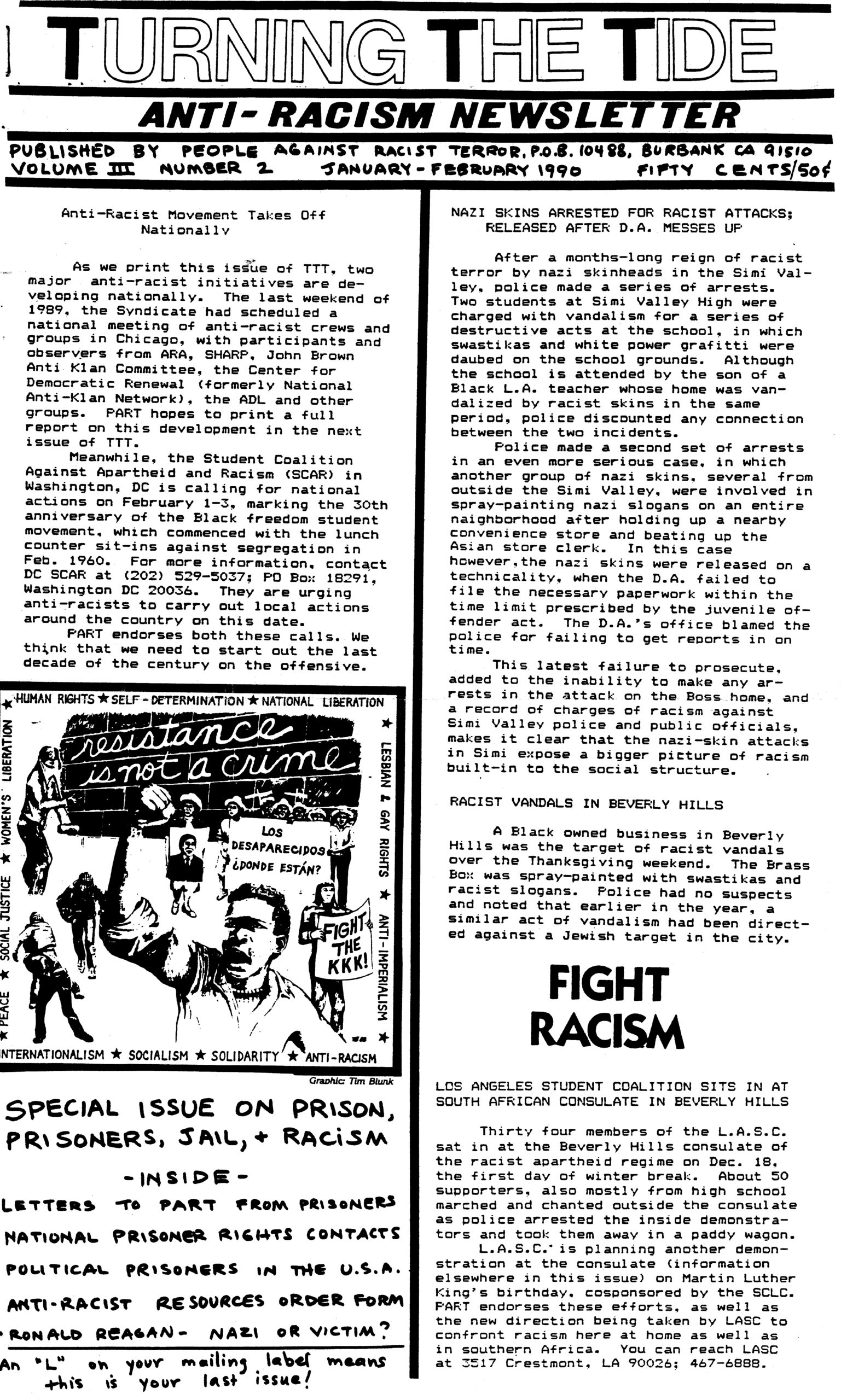 As we print this issue of TTT, two major anti-racist initiatives are developing nationally. The last weekend of 1989, the Syndicate had scheduled a national meeting of anti-racist crews and groups in Chicago, with participants and observers from ARA, SHARP, John Brown Anti Klan Committee, the Center for Democratic Renewal (formerly National Anti-Klan Network), the ADL and other groups. PART hopes to print a full report on this development in the next issue of TTT.
Meanwhile, the Student Coalition Against Apartheid and Racism (SCAR) in Washington, DC is calling for national actions on February 1-3, marking the 30th anniversary of the Black freedom student movement, which commenced with the lunch counter sit-ins against segregation in Feb. 1960. For more information, contact DC SCAR at (202) 529-xxxx; PO Box 182xx, Washington DC 20036. They are urging anti-racists to carry out local actions around the country on this date.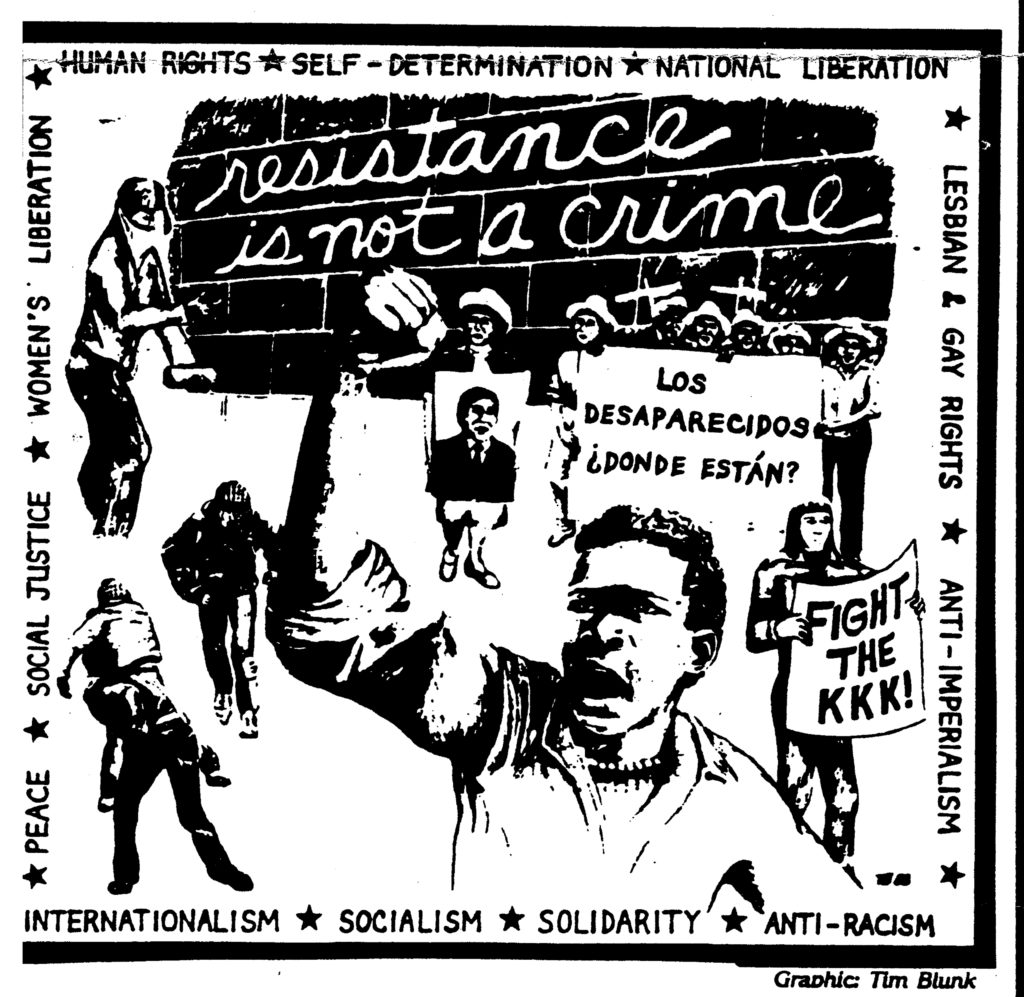 PART endorses both these calls. We think that we need to start out the last decade of the century on the offensive.
NAZI SKINS ARRESTED FOR RACIST ATTACKS; RELEASED AFTER D.A. MESSES UP
After a months-long reign of racist terror by nazi skinheads in the Simi Val-ley, police made a series of arrests. Two students at Simi Valley High were charged with vandalism for a series of destructive acts at the school, in which swastikas and white power grafitti were daubed on the school grounds. Although the school is attended by the son of a Black L.A. teacher whose home was vandalized by racist skins in the same period, police discounted any connection between the two incidents.
Police made a second set of arrests in an even more serious case, in which another group of nazi skins, several from outside the Simi Valley, were involved in spray-painting nazi slogans on an entire neighborhood after holding up a nearby convenience store and beating up the Asian store clerk. In this case however, the nazi skins were released on a technicality, when the D.A. failed to file the necessary paperwork within the time limit prescribed by the juvenile offender act. The D.A.'s office blamed the police for failing to get reports in on time.
This latest failure to prosecute, added to the inability to make any arrests in the attack on the Boss home, and a record of charges of racism against Simi Valley police and public officials, makes it clear that the nazi-skin attacks in Simi expose a bigger picture of racism built-in to the social structure.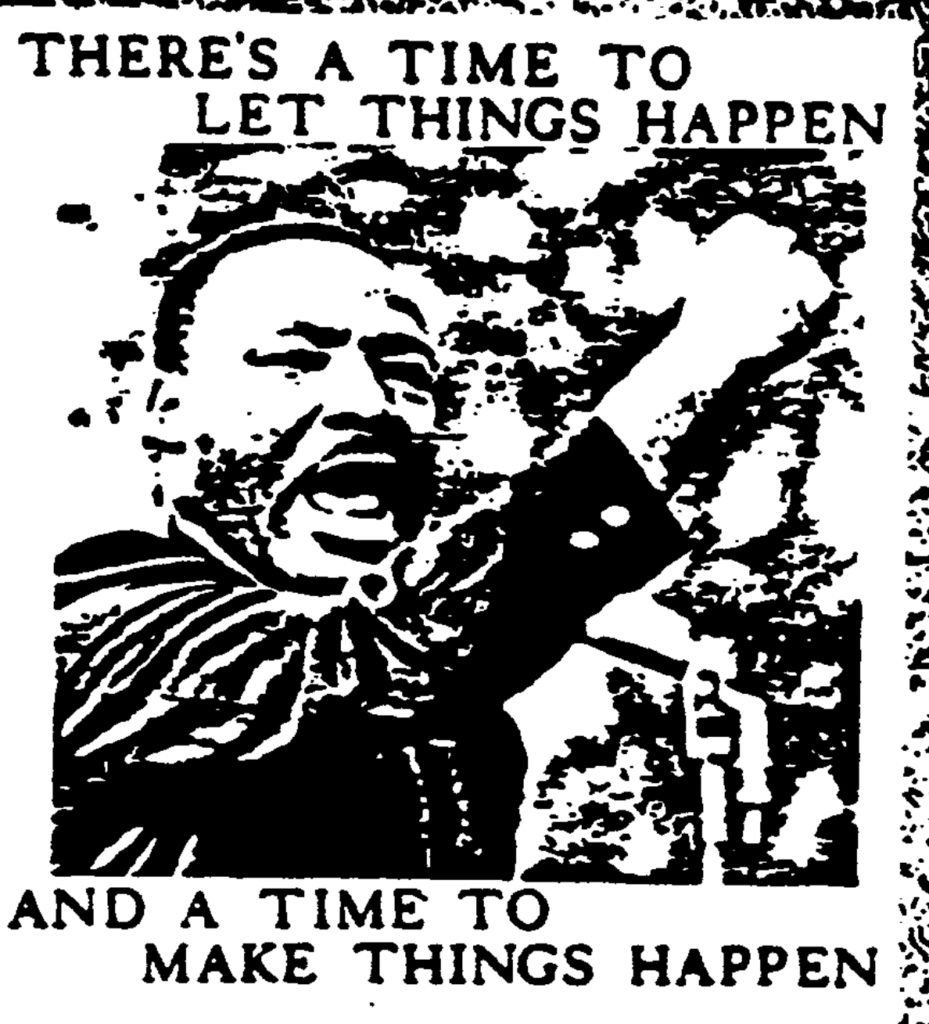 LOS ANGELES STUDENT COALITION SITS IN AT SOUTH AFRICAN CONSULATE IN BEVERLY HILLS
Thirty four members of the L.A.S.C. sat in at the Beverly Hills consulate of the racist apartheid regime on Dec. 18 [1989], the first day of winter break. About 50 supporters, also mostly from high school, marched and chanted outside the consulate as police arrested the inside demonstrators and took them away in a paddy wagon.
L.A.S.C. is planning another demonstration at the consulate (information elsewhere in this issue) on Martin Luther King's birthday, cosponsored by the SCLC. PART endorses these efforts, as well as the new direction being taken by LASC to confront racism here at home as well as in southern Africa. You can reach LASC at (213) 467-xxxx.
RACIST VANDALS IN BEVERLY HILLS
A Black owned business in Beverly Hills was the target of racist vandals over the Thanksgiving weekend [1989]. The Brass Box was spray-painted with swastikas and racist slogans. Police had no suspects and noted that earlier in the year, a similar act of vandalism had been direct-ed against a Jewish target in the city.
RACIAL VIOLENCE IN CALABASAS: KOREAN STUDENTS TARGETED
A racial confrontation last month between white and Korean students from Taft HS and Calabasas High resulted in a series of arrests.
The violence escalated steadily from a situation of name-calling to the point where a white student fired shots at a group of Koreans.
According to the principal of Calabasas H.S., a group of white students shouted obscenities and racial slurs against a Korean girl. A male Korean student from Taft then returned to the area seeking revenge. He was beaten by white students on a Friday. The following Monday, another group of Koreans from Taft drove to Calabasas after school, armed with bats and pipes to avenge their friend who got beat up.
Shots were fired at them in the confrontation in the Calabasas high parking lot, and sheriff's deputies took them into custody. Subsequently the white student who allegedly fired at them was arrested and charged with attempted murder.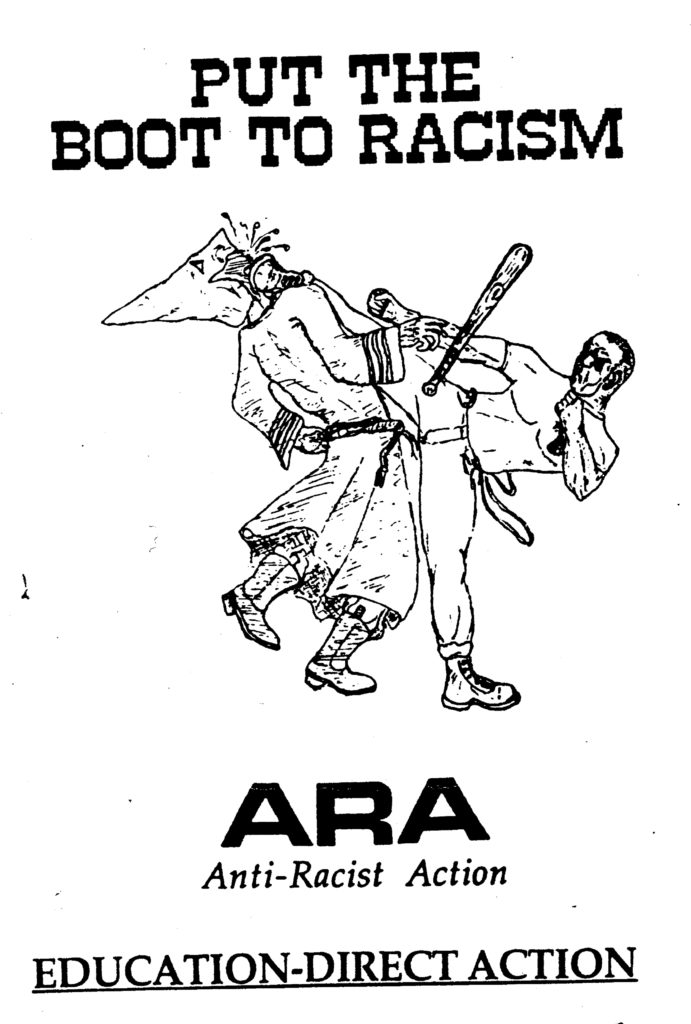 There is a growing atmosphere of racial animosity in schools in and around L.A. On Thursday, January 11 [1990], the L.A. County Office of Education and the County Human Relations Commission are sponsoring a symposium on hate crimes in the schools at Amigos Hall in Downey. For more info, call Bobbi Kimble of the HRC at 213-974-7611. PART will be participating in this important conference and we will have a full report in the next issue of TTT.
PRISONS, POLITICS AND RACISM
Prisons are going to be one of the issues of the '90's in America. As the graph on the back of this issue of TTT shows, the rate of imprisonment in the US is increasing geometrically. Even though the crime rate is going down, and the baby boom bulge in the size of the likely criminal population has gone down, the number of people in prison and going to prison is going up, and the people who go in are staying locked down longer.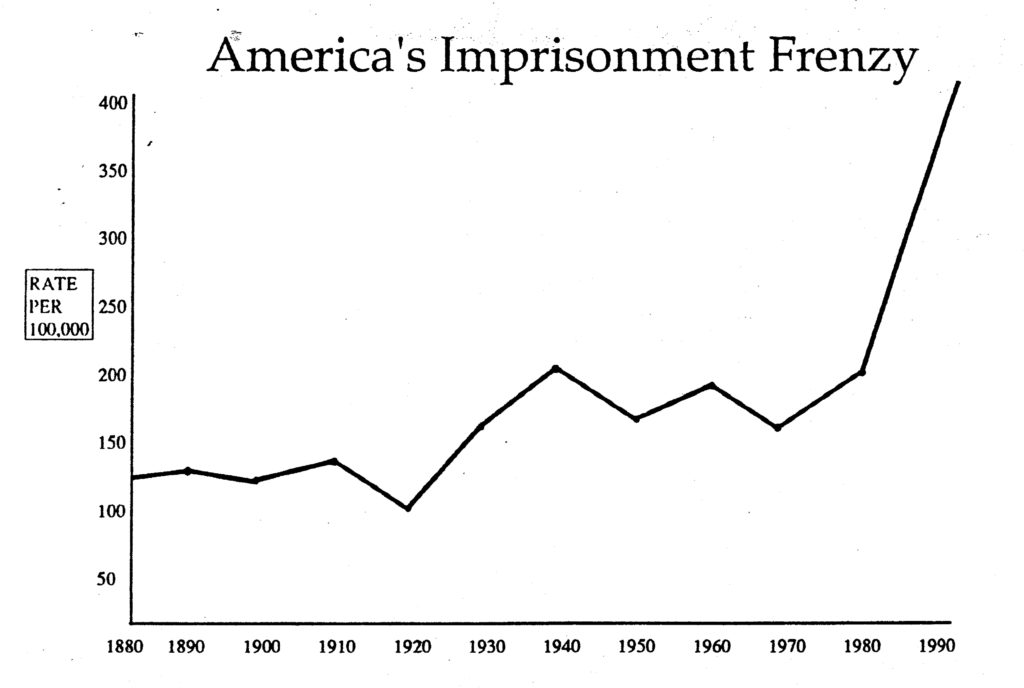 This is tied up with racism in America. The prison population is disproportionately Black, Latino, and Native American. This is especially true on Death Row. Capital punishment in the US is racially determined; if you are Black, or if you caused the death of a white person, you are much more likely to get a death sentence than if you're white or if your victim was Black.
What's true of people facing execution is also the case for the general prison population. A series of recent studies have shown, among other things, that non-white inmates serve longer sentences for the same crimes as whites; that the arrest, conviction and imprisonment rate for drug related activity is much higher for Blacks than for whites, even though scientific polling shows that white youth are likelier than Blacks to be using all drugs, from alcohol to cocaine. That's why the war on drugs is really a war on minority communities.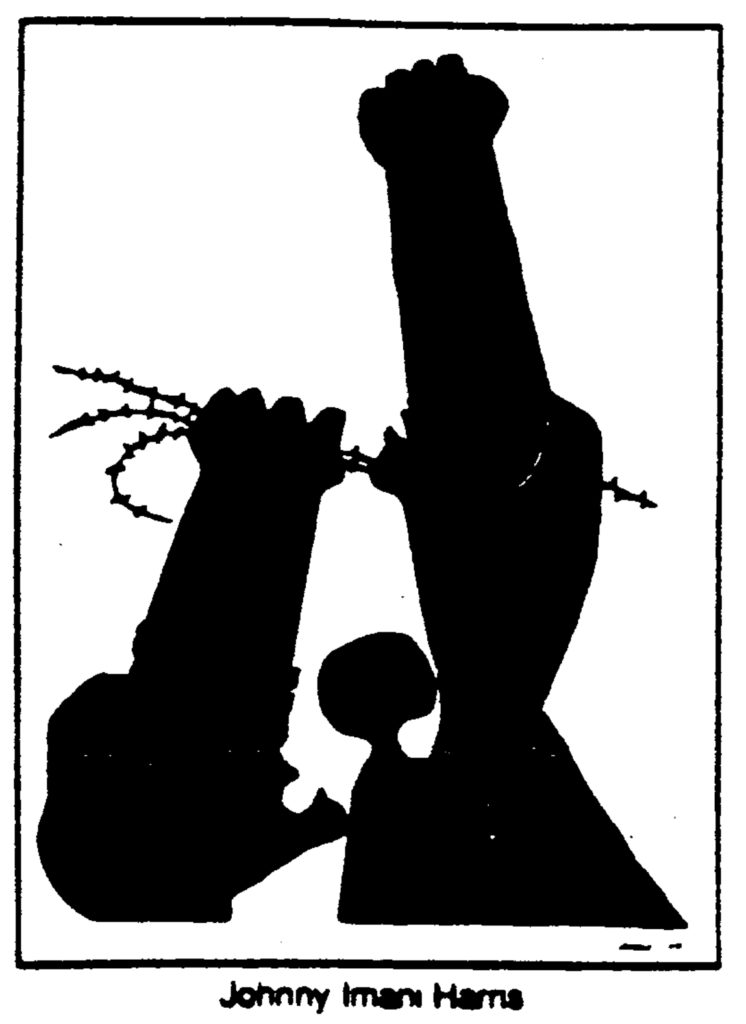 The same racism holds true inside the prisons. The Attica prison rebellion almost 20 years ago showed that the prisoners themselves could unite across racial lines. Their example was so threatening, Gov. Rockefeller of NY had them and their hostages massacred. Today, it's still true that prison authorities use and foment racism to control the prisoners. The prisons are using being used increasingly as concentration camps for dissidents and for a pool of cheap, slave labor. It's important for anti-racists to educate ourselves and others about these issues.
LETTERS:
Turning the Tide —
Hi, what's up? I'm in prison; I've been here since 1987. It's pretty much the same shit everyday, but time does go by. I like groups like Misfits, Black Flag and like that. I can't wait to get out of this pen and back on the streets.
There's 10 or 11 punx in here from all over California. We have suicidals, anti-social, peace, bristle, anarchy and I think a few others. There's also a few skins in here, but we pretty much get along. This is the only place I know of that skins and all the different types of punx kick it together. It's cool though, cause this way I learn about all the different beliefs of everybody, the way they see things.

Thanks for your newsletter! I didn't know what to expect, but I found it to be exactly what I was looking for. In prison, TTT is exactly the kind of material we need floating around here. I showed it to all my homeboys. It brought up a lot of discussion.
In prison, we have a couple of separation groups, SWP, White Pride, just to name off a few. I sometimes make flyers with anti-racism songs and poems to pass out to people I know who are against racism. TTT was full of information front to back on some of the most controversial issues of today. My beliefs I found in TTT, except I don't believe in using the flag as a symbol of united races.
Right at this very moment in our institution, there is a lot of racial tension between the white supremacists and the Mexicans. There has been three riots in the past 2-1/2 weeks from these two groups of people. These are the times when I feel a newsletter like TTT would be perfect to pass out to let people know that fighting each other because of a different skin color is ignorant. What they are really mad at is the prison system, and they are taking out this anger through beating each other down.
I've been in a lot of fights and have made a lot of enemies for expressing my feelings about racism in here a few times, but it is something that has to be done in here and out in society. We all should continue to stand strong for our beliefs, no matter what. Thank you for writing back and sending another issue of TTT. I think this issue, Volume II #6, is great. It's full, page to page, with info about subjects I am really looking to find. I learn a hell of a lot when reading TTT.
I'm locked in prison and your newsletter is just helping me out a whole lot. I never really tripped off the fact that racism is a governmental thing.
I've been talking to other anti-racists in here about it. We know that prison is fullof racists, but we never thought that the people in charge of prisons, were racists pigs. I guess we will always be in the dark on certain issues because we are not in society.
My homey is making up some flyers right now to pass out through the institution and let everybody know what is up, that racism and separation or whatever, is for the weak-minded, who are scared of something, because they never
took the chance to like different kinds of people. We'll most likely get into a few fights over the flyer he is putting out, but it's worth it, to express how we feel.
I got to go now, it's time for an institutional yard break. Thank you for helping us in here. We are very grateful.
Stay down for yours,
Twilight
PART replies:
It's letters like this that make all the effort and expense of getting out TTT, all the hassles from racists, worth it. This letter is more proof that prejudice is always based on ignorance; whether it's prejudice against Black people or Mexicanos, or prejudice against skins or against prisoners.
Although people who are locked up may be "in the dark on certain issues", you all have a lot to teach us who are in society about how the world works these days, and about having the courage of your convictions. A lot of us in society keep ourselves in the dark about things that we would rather not think about or look at. As Bob Dylan once wrote in a song, "How many times can a man look away, and pretend that he just doesn't see … How many ears must one man have, before he can hear people cry?"
There's a saying that you can judge a society by the condition of its prisons. If so, that's further evidence that things are in a sorry state. We have an incarceration rate even higher than South Africa, and the government just keeps building more and more prisons. One black male in four now goes to prison. Here in California, our stone-hearted governor is trying to get a law passed that would let the state sell the labor of this vast pool of locked up workers to private companies to use as virtual slaves under contract with the prisons. He can get away with this because the prisoners are de-humanized in the public's mind by prejudice.
Turning the Tide:
I have been in prison since 1981, and I have spent those years as an activist by mail as well as inside.
It bums me out bad that in the last couple of years we have had a great influx of racist terrorists into the prison system. Skinheads that surpass anything I ever saw in the way of nazi movies, even — these are living hate machines. They know their doctrine, like puppets, and spread like fire.
In the Pacific Northwest, racism is rampant. Don't let the phenomenon of Seattle's new Black mayor fool you! We have all sorts of racist cults in prison; these include guards as well as prisoners.
    One well known and fast growing group is the Aryan Nations, which uses the name of Church of Jesus Christ Christian.  They put out a newsletter free to prisoners, called "The Way."  This is only one of dozens of free racist publications for prisoners.  And they offer a "bible study course" which has nothing to do with the bible.  They also list addresses for other free racist literature.
I'd like to be on your mailing list. If possible, please send material in duplicate or triplicate, as I cannot make copies. I will try to make them count. I would also be interested in corresponding with someone about possible strategies against the Aryan Nations cult.
It would help if you did not print my name in your publication, although if you felt you had to I would handle it. But here, it could even cost me my life.
All for now. In solidarity,
a prisoner.
PART replies:
The growth of organized white supremacist groups inside prison, and the conscious strategy of racist groups to build their ranks by recruiting prisoners, is one reason why we think it's impossible to rely on the government to put an end to the problem of racist terror.
Simply locking up a few racist thugs is not the answer because the institutional racism of the prisons and the larger society makes prisons a breeding ground for racist violence. Groups like the Aryan Brotherhood which organized inside prison, and the so-called prison ministries of groups like Richard Butler's Aryan Nations, Bob Miles' Mountain Kirk, and Tom Metzger's WAR, which keeps close ties with imprisoned racist terrorists, mean that those who are locked up may only come out more committed, more hardened and more violence prone.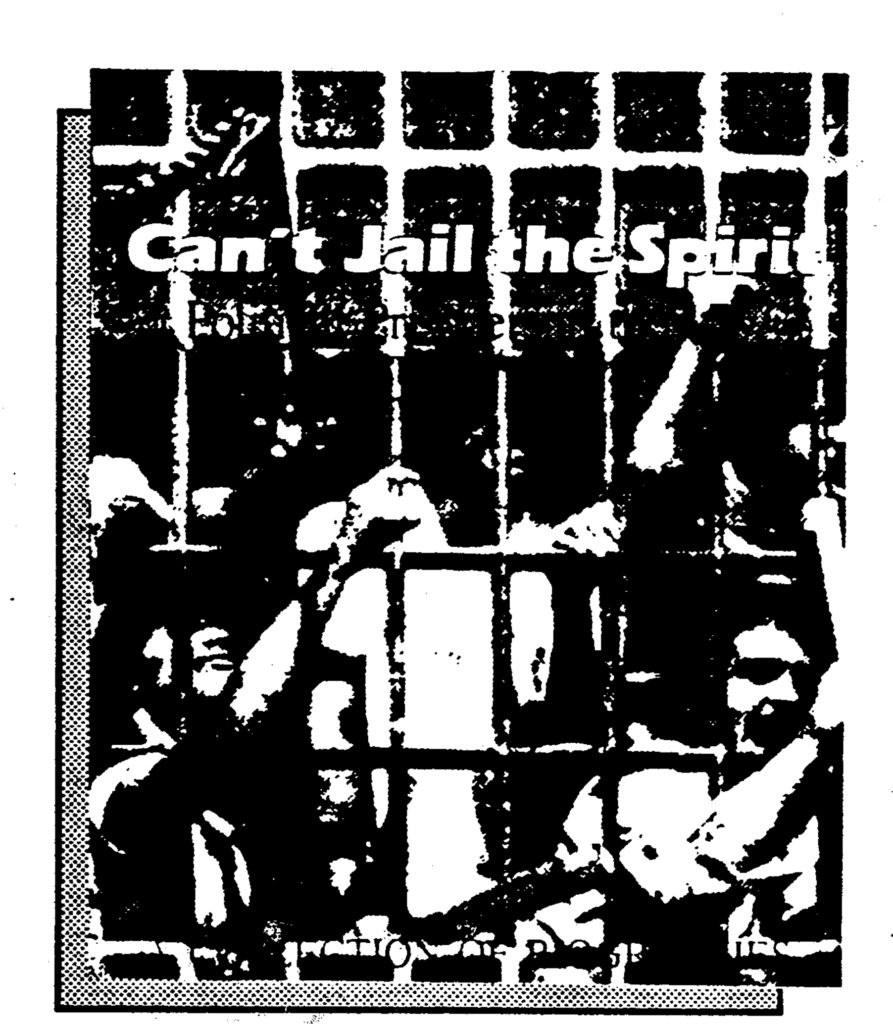 We need to build a social and political movement that can eradicate the roots of racism in economic and political oppression and inequality. Then the haters will be isolated and powerless in their sterile animosities.
To: PART
From: Tony Stewart,
President,
Northwest Coalition Against Malicious Harassment, Inc.
2582 S. Fairway Dr.
Couer d'Alene ID 83814
Although I recognize your constitutional right to publish and distribute material, I do not want your material. I am offended by your extremist and unfair attacks upon former President Reagan and President George Bush.
I demand to be removed from your mailing list. If I continue to receive your material at my address, I will contact the United States Post Office to stop the mailings.
cc:Bill Wassmuth, Norm Gissel
Dear Michael:
After receiving your note regarding President Tony Stewart's noite to you, I thought it important to offer some further explanation.
The NWCAMH is a very broad based coalition … While we recognize that there are problems of bigotry in all sectors of American society, we have chosen to work with law enforcement and governmental agencies to overcome the problems.
Obviously, you have every right to your approach; however, attacking whole institutions rather than just the problem is not our approach. And because this difference is rather fundamental, we will be able to work together only on a limited basis at best.
I too find your materials to be offensive in some cases. In my view leaflets such as the one identifying former President Reagan as a skinhead are not productive. I disagree very much with most of what he did as president, but leaflets such as your seem to me to take the focus off the real issues.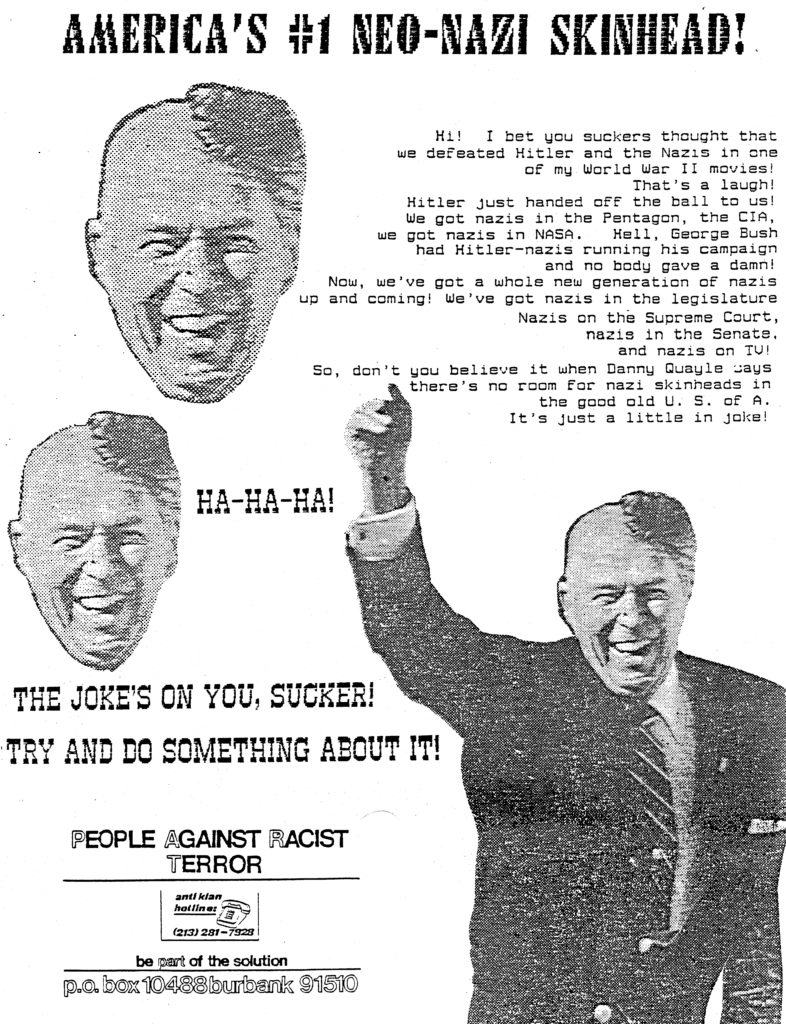 So while you may send your materials in the future if you wish, I must say that judging from the newsletter you sent me, I will not find much of the information helpful.
I am enclosing a newsletter to further clarify our position. We are both about the same goal — namely, eliminating bigotry and prejudice; however, we do differ in our approach.
Sincerely your,
Bill Wassmuth, Exec. Dir., NWCAMH
cc: Tony Stewart
PART replies:
Usually, we don't like to air dirty laundry in public about differences of this nature in the anti-racist movement. Previous divisive activity by the N.W. Coalition Against Malicious Harassment, such as its attack on and attempt to isolate and discredit the Citizens for Nonviolent Action Against Racism in Idaho after that group decided to stage a public protest march against the Aryan Nation's planned "neo-nazi youth conference", have resulted in gleeful claims of victory by the racists, who seek to exploit all such division among their opponents.
However, we did want to comment about a couple of points raised, particularly in response to the graphic of Ronald Reagan as America's number 1 nazi skinhead in the last issue of TTT.
The photo used, taken after Reagan's brain surgery showing the ex-president with half skin and half hair on his crown, grinning maliciously like Lex Luthor or some other arrogant comic book super villain, begged for the commentary PART added to it. Some people just can't take a joke, or are so narrow minded they are unable to recognize political satire.
But more important, the nazi skins are truly Reagan's children. Most of them have really known no other president or dominant ideology than that of Reagan and his hand picked successor. Their racism is a reflection of that put in motion at the highest levels of government throughout his administration. Every word we put in Reagan's mouth in that graphic was true, unlike most of the lies that were put into his mouth to speak while he was in the White House. It was Reagan who went to the nazi SS cemetery in Bitburg. Reagan who gutted every social, educational and medical program adopted since the New Deal, resulting in an infant mortality rate among Black people that is higher than that of Honduras, and an imprisonment rate for Black men that is higher than that of South Africa.
Bush did have open nazi collaborators, people who were directly involved in Hitler's genocide against Jews, gays, Romani and progressives in Eastern Europe, heading up key divisions of his campaign staff. Even the most mainstream of political cartoonists recognized that the seeds of klansman David Duke's victory in Louisiana were planted by George Bush's use of coded racism in the presidential campaign. The NWCAMH will have to say for itself why it feels so threatened by these disclosures and accusations being made in a graphic and pointed way in a grass roots anti-racist publication. Perhaps its close ties to federal law enforcement agencies, and the big contributions it gets from major corporations has something to do with it.
PART, for our part, can work with anyone to oppose and expose racists wherever they are found, whether that's in neo-nazi groups or in the government. Robert Mathews, the founder of the neo-nazi underground Order which killed and stole for the racist cause got his start in politics through the Goldwater campaign, the Birch society and tax protest movements; so did Tom Metzger, head of the White Aryan Resistance. The nazi-skins of today start out in an even more extremist, openly racist and hateful, and uncontrollably violent stage; thanks in no small part to where Ronald Reagan took this country. We won't begin to overturn these problems until we deal honestly with their root causes.
ADDITIONAL NOTE, 2020: It turns out Wassmuth was informing to the FBI on anti-racists.